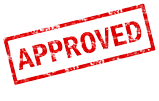 We provide expeditious, professional and cost effective permit services for our restaurant and corporate franchise clients. Our experienced team of architects, interior designers and engineers will help you with your permitting needs in the St. Louis Region.
Services Provided
Fees
Once we assess your needs, we will provide a detailed quote outlining our scope and fees.
You will find our fees to be among the most competitive in the region.
Featured Buildouts