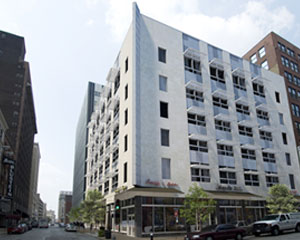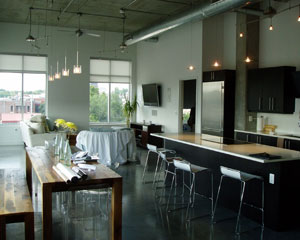 ---
Killeen Studio is committed to using green building practices whenever possible. With our broad range of experience, our architects and interior designers excel at creating elegant, modern structures and interiors that are, durable, comfortable and environmentally responsible.
The most common method to reducing energy waste in architectural design is to reuse existing structures, especially those in already dense urban areas. In the context of St. Louis, this means using our city's historic buildings and the resources inherent to existing construction.
Killeen Studio specializes in historic preservation and adaptive reuse projects. Additionally, we adhere to other concepts critical to create a sustainable future: energy efficiency, local products, density, building orientation, recycled materials and creating pedestrian friendly neighborhoods.
For clients interested in recognition of their project, our LEED accredited professionals and expert staff are knowledgeable in the LEED, Energy STAR and Passive House certification process.
Sustainable Tax Credit Resources: