Written by
admin
05 Oct
Category: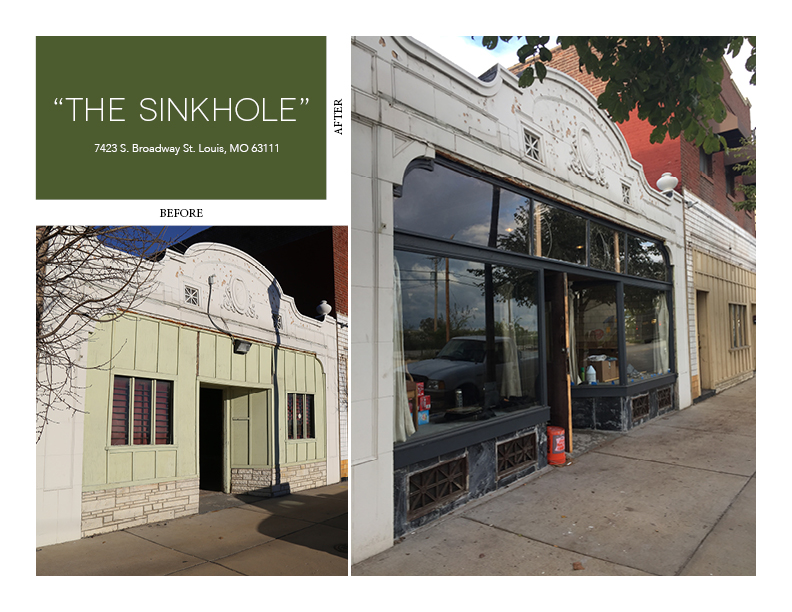 7423 S. Broadway went through a huge transformation over the summer, and can now officially be referred to as 'The Sinkhole.'  The new music venue/recording studio had its first crowd this past Saturday night, and we couldn't be more excited for the business owners and building owner!
Chelsea went to the site last week to see how much the space had changed since her first site visit back in March, and was very excited to see some of the original storefront elements still intact.  We had assumed that there would be nothing to salvage when the non-historic boards and stone were removed, but to everyone's surprise, they found beautiful black granite and iron vents.
Stay tuned for more before and after photos…
Learn more about the venue in this Riverfront Times article: "The Sinkhole, Soon to Open in Carondelet, Aims to Be a Hub for St. Louis' DIY Scene"